NEW Vacuum Sealer Vacuum bags For Food Storage With Pump Reusable Food Packages Kitchen Organizer(Containing 5pcs bags) Household small vacuum pump.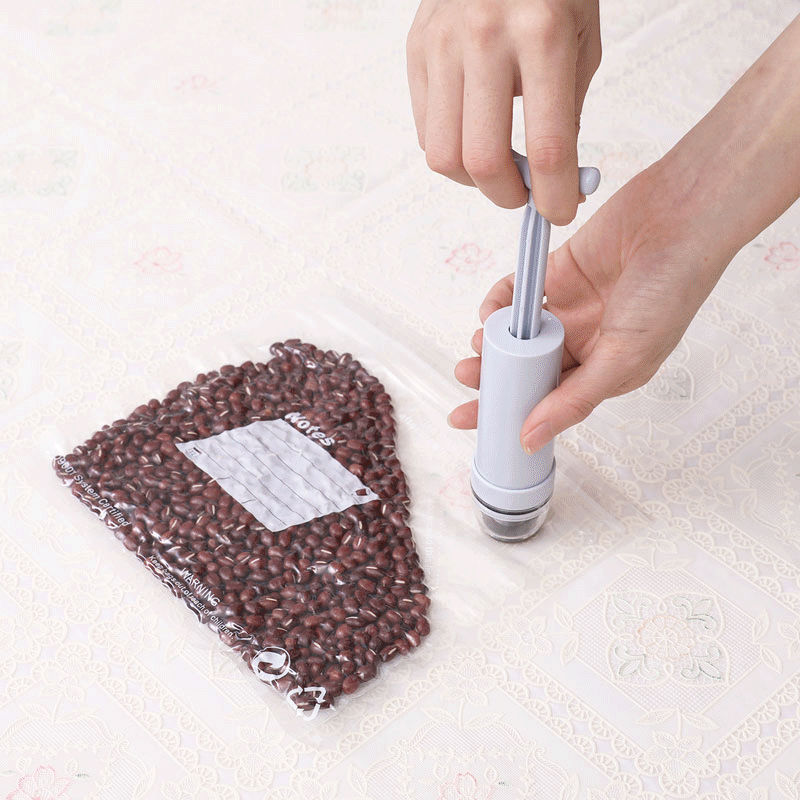 FEATURES:
Food-grade and high-quality.

Reusable vacuum flask and plastic bags come in multiple size variations.

The bag is composed of PA + PE, pump adopts ABS, no BPA.

The bag can be used as a vacuum to cook slowly and can accept water temperatures of 100 degrees Celsius.

Hand vacuum pump can also be used for small clothing vacuum storage.
SPECIFICATIONS:
Pump material: ABS
Vacuum fresh bags: transparent fresh bags
Pump size: 6.7 x 1.2in/17 x 3cm
Pump weight: 48g
Product use: soy, peanuts, walnuts, coffee, bananas, mango, strawberries, blueberries, dragon fruit, kiwi, can also put chocolate, Oreo biscuits, raisins, cheese and other products DIY vacuum preservation.

5 different types of transparent packaging bags, models are as follows:
NO. 1: 21 x 22cm

NO. 2: 26 x 28cm

NO. 3: 22 x 34cm

NO. 4: 26x34cm

NO. 5: 30x34cm
5 pieces vacuum sealed bags perfect to meet your daily needs.
PACKAGE INCLUDED:
Manual Vacuum Pump * 1

Sealed bag: 5pcs