Don't put yourself or your loved ones in danger 🚫
Holding your phone while driving to answer a phone call is considered dangerous due to its high risk of causing distractions while. Calling and driving causes accidents on the road with about 40,000 people who lost their lives to car crashes in JUST 2018! 😱Don't risk your lives!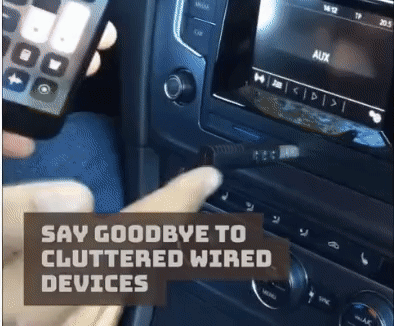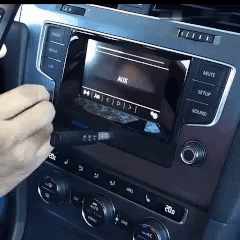 Features:
With the wireless design and built-in microphone, you can now talk to your loved ones hands-free and focus on driving safely!
Easy to set up: Simply plug the receiver into the audio-port in your vehicle and connect it wirelessly to your smartphone via Bluetooth.
Easy to use: With one push of the button, you can conveniently answer/end calls.
Portable: With its handy and lightweight design, it can be easily brought around anywhere you want with no hassle. Simply clip it on your shirt or put it in your pocket!
Upgrade your listening devices: Transform your headphones, home audio speakers or other listening devices into wireless systems and

stream high-quality music from your smartphone.
Specifications:
Product Includes:
1x Universal Car Bluetooth Receiver (3.5mm Audio-Jack)
English User Manual