"They're so well-designed, you'll show them off to your friends" 
"Crafted for The Bold and The Limitless. For Those Who Want to be Indestructible,For You !"
Sprain ankles, Achilles tendonitis, Plantar fasciitis, shin splints, blisters are common injuries in tough working conditions from flimsy shoes.

This Indestructible Military "Hirundo Safety Protection Shoes" is not your typical day-to-day shoes. Even nails won't be able to break through the shoe. You also don't have to worry about water going in because they are waterproof!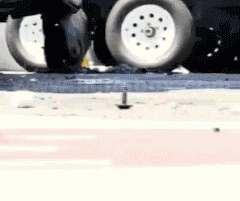 Made with an Anti-slip sole with anti-smashing features, it pretty much guarantees that your feet will be safe under any circumstances when you put these on.

Because they are shaped just like a trendy running shoe with a unique military twist to it, it can be used for your everyday life and also outdoor activities like hiking, hunting, and camping!
With a breathable body material, there will be plenty of air flowing in and out of the shoe. Even after strenuous activities, your feet won't be sweaty!
Your feet will be safe from any possible mishaps while staying on top of the fashion trend! 
Features:
Perfect for tough working environments
Made to last a lifetime (Or we will send you a new one)
Waterproof - (Your feet will never get wet again)
Pierce proof base to prevent nails from getting through the shoes
Protects your toes with a hard plate on the front of the shoes
Package:
1 pair × Steel Toe Cap Work Safety Protection Shoes,1 pair