🎁The best gift for family and friends
😲Never worry about laboriously rubbing a bath
A magical tool for bathing -- Silicon Body Scrubber Belt
⭐Enjoy yourself when bathing ⭐
Clean and scrub your back with this silicone towel now and keep it clean! Those hard-to-reach places can sometimes be painful, and now we have the solution.
Good cleaning effect. Cleans pores, removes dirt, excess sebum and dead skin, making your skin smoother
The double-sided lines with bump design can effectively bring you a cleaning effect. Silicone wipes are dry, greatly reducing the skin harmful substances' survival!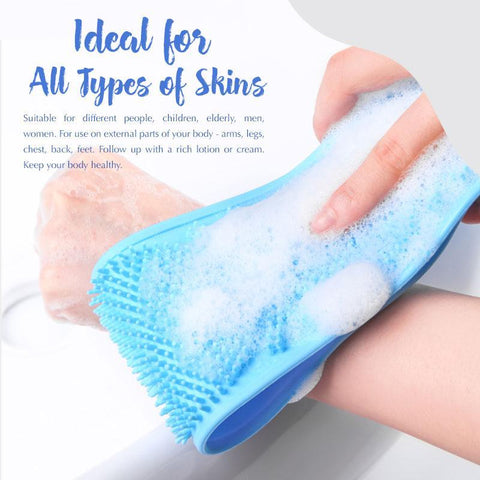 Double-sided back scrubber and massager foot / single cleaner shower-cleans, massages and exfoliates the body, cleans your feet without bending, and you can enjoy a soft and comfortable body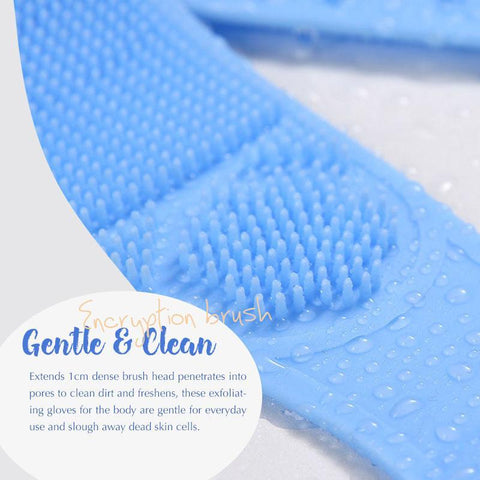 Description:
Made of food-grade silicone, healthy and environmentally friendly, free of BPA, and no harmful substances.
High-temperature resistance, non-perishable, safe, and durable.
Suitable for different people, children, elderly, men, women.
Handle, good toughness, strong tensile strength, can be suspended, saving space.
Extends 1cm dense brush head penetrates into pores to clean dirt and freshens
Features: Lengthened design, soft brush, massage the skin
Using Methods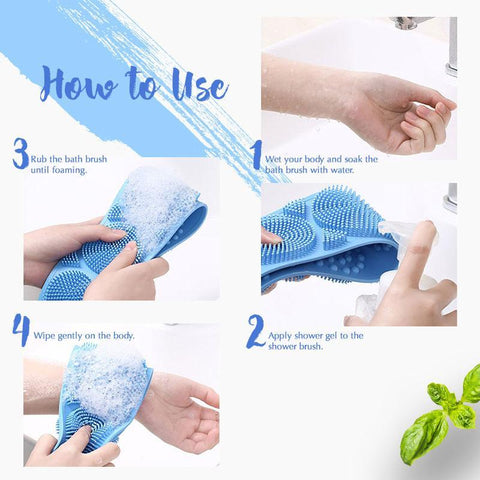 Specification:
Brush thickened, double-section brush design, soft and hard, deep clean, effective exfoliation.
Hanging hole design, convenient storage.
Eliminate fatigue, the back of the brush is oval design, massage eliminates the fatigue of the day.
Lengthen 60cm design.

💯Material: food grade silicone.
Package include:
1*Silicon Body Scrubber Belt