Colors

Blosoom

with

your

hands✨
Produce beautiful watercolor paintings in rich, broad strokes. Create stunning calligraphy in small, neat strokes. You can even sketch, draw or fill in coloring books, with a single tool.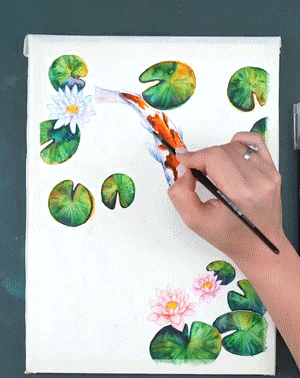 🍀 2 ways to go:
To use with water: Apply color in a line along the edge you wish to be the darkest. Apply more ink over this line or draw several lines next to each other for more saturated color. Fill the included water brush pen, and brush it over the ink. The water will pull the color across the page in a natural gradient just like watercolor paints.
To use without water: Pick two to three colors you wish to blend together - Shadow, Highlight, and Main Color. Starting with the darkest color, draw lines along the most shaded areas of your piece. Use your Highlight color to add in marks where highlights should be. Finally, take the main color, and color over the highlights and shadows to blend all three together.
🌺 Features:
Versatile:From sketching to calligraphy, drawing to watercolor painting, you can do it all with a single pen.

Water-Based Ink: Feels like genuine watercolor painting without the usual mess.

Flexible Nylon Brush Tip: Create a variety of strokes from fine, medium, to bold with these flexible brush tips.

Non-Toxic: This safe, water-based ink can be used by both adults and children (ACMI-Certified).
🌈 Package: