Property:
Can be used as a decoration for bicycles, engines or cars.
Easy to install and remove; They fit most bicycles, motorcycles and cars. - No special cables needed.
Waterproof, shockproof.
Application:
Remove the paper inside first
Screw on the valve stem of your car, bicycles or motorcycle in seconds.
The bright LED lights up when the vehicle is in motion and off when it stops.
Car lights increase visibility at night and inclement weather for safety reasons.
Powered by 3 x AG10 batteries.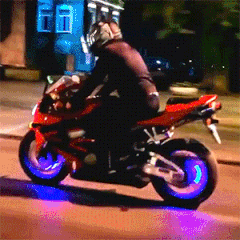 Specification:
Package includes:
2 x Wheel LED Lights