Cook Perfectly Poached Eggs In Minutes!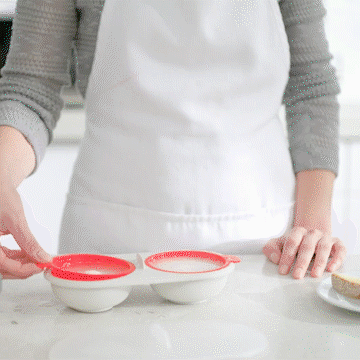 Eggs are stapled in every breakfast menu all over the world. Cooking eggs may seem simple but there are also technicalities involved especially if you love eating the perfectly poached egg.
The Microwave Perfect Eggs Poacher just made cooking egg simple and a lot easier. You can have a perfectly cooked egg in under 2 minutes without heating a pan!
Just fill the Microwave Perfect Eggs Poacher with water, crack an egg in, place the lid on and put it inside the microwave for about two minutes. Now you have the perfectly poached egg!
FEATURES:
Made from 

high quality and ultra heat resistant PVC.

Individual colanders allow you to drain and serve eggs in one.
Features a lid that contains 

a steam vent for perfect cooking.

For making omelets, remove the inner tray and fill with your favorite omelet ingredients.
BPA-free, dishwasher, freezer, and microwave safe.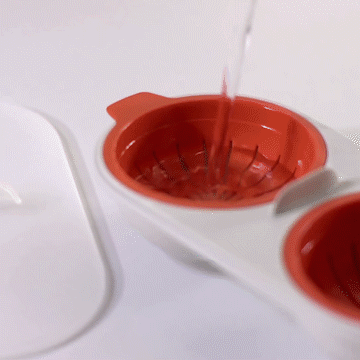 SPECIFICATIONS:
Weight: 168G
Size: 22CM* 10.5CM* 6CM
Material: Food plastic
Color: Red and white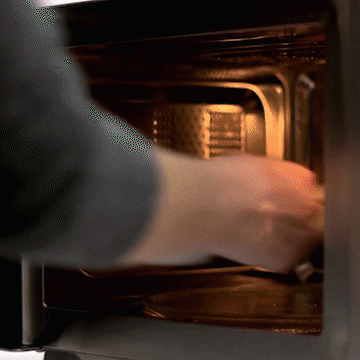 PACKAGE INCLUDES:
1* Portable egg cooker for microwave