Widely Use
A
great alternative
to welding repair with this
Metal Repair Gel
! Repair cracked or damaged metals back to perfection with the
Heat Resistance Metal Repair Adhesive
! This should help make your DIY metal repairs
easy and fast
!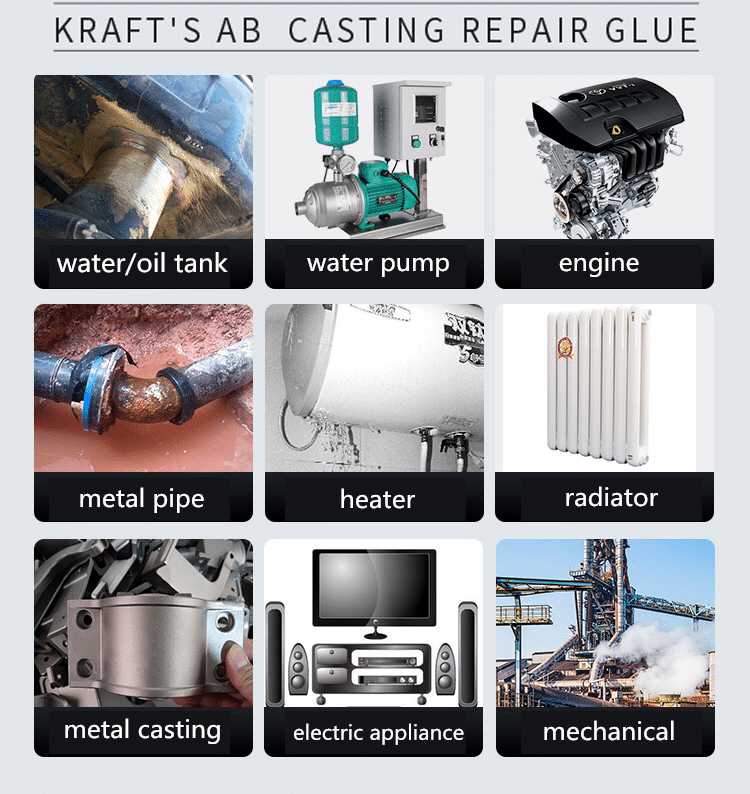 Effective Adhesive Agent: Developed as an alternative to torch welding, it provides strong and long-lasting repairs to metals and multiple other surfaces. It will bond almost any clean surface that is free of dirt and oil.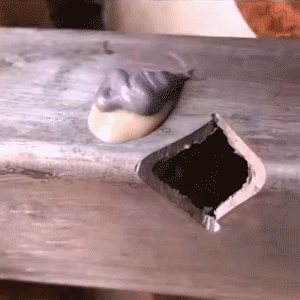 Long-Lasting Bond Strength: It forms a strong and stable permanent bond that last for ages. It can be shaped, tapped, filed, sanded, and drilled depending on its purpose.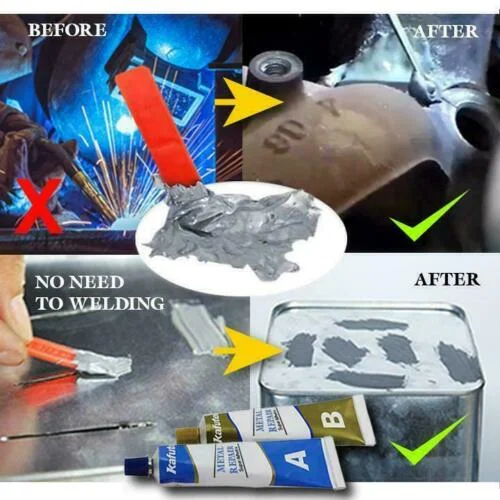 HIGH-TEMPERATURE RESISTANT - can withstand temperatures up to 150°C. When fully cured, it is as hard as iron and provides uniform bond line thickness.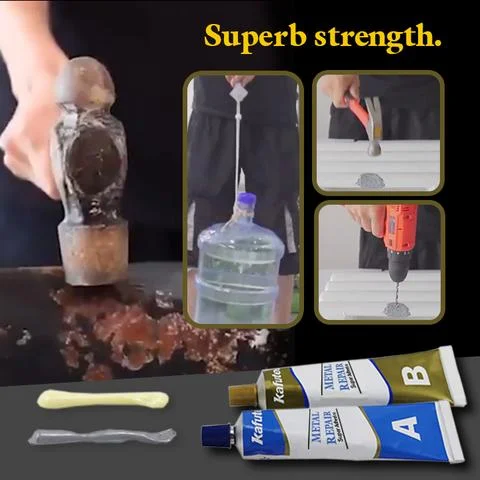 Usage method
1. First of all, clean the area to be repaired and there is no stain.
2. Use file, sandpaper and other tools to smooth the surface.
3. According to the volume ratio of components A and B of 1:1, it should be adjusted evenly and applied on the object to be repaired.
4. All kinds of processing can be carried out 24 hours after bonding.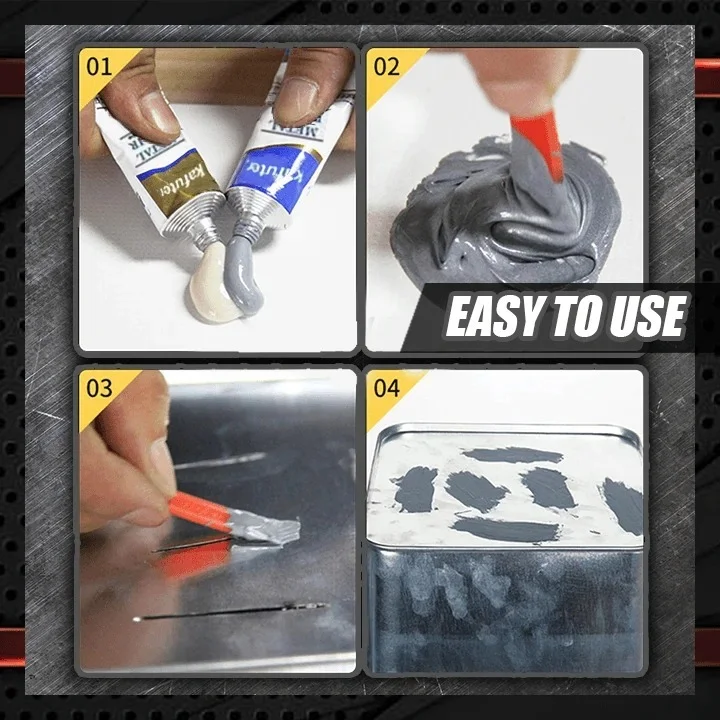 Capacity:
A Gray mud-like paste: 10 g
B White paste body: 10 g
Volume Ratio: A: B 1:1
Package includes:
1 X A, 1 X B Adhesive Gel
Q & A
Q:What should I pay attention to when using?
A:The bottle cap should be tightened immediately after gluing, so as to avoid the gel from solidifying after contacting with air for a long time. Please use it in a well ventilated environment
Q:What are the safety precautions?
A:Do not contact the skin and fingers with glue. If you accidentally touch the skin or fingers, you should immediately wash them with hot water and dilute the glue.
Q:Why doesn't my AB glue dry?
A:There are two reasons: one is caused by uneven mixing proportion. Second, glue curing time is not enough. The initial curing time is about 10 minutes, and the complete curing takes 24 hours (the curing time will be prolonged when the temperature is low)
Q:Which materials can't stick?
A:PP, PE, POM plastics cannot be bonded, such as automobile plastics, plastic containers, automobile bumpers, etc
Q:What is the bonding area of glue?
A:It is suggested that the adhesive of quick drying adhesive should be more than 3 mm, and the bonding effect of AB adhesive on large area is better