Since the forefoot upper is concave and curved during walking, it is easy to produce and deepen the wrinkles to affect the overall beauty. For this reason, we have introduced a shoe shield.
It can be inserted into the shoe as walking shoe support, keeping the upper flat and not easy to wrinkle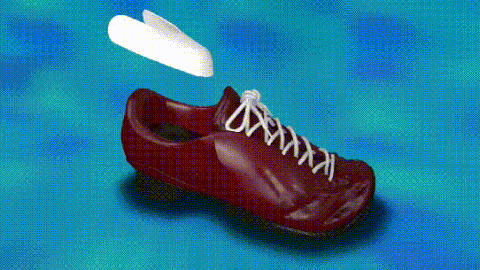 CUTTABLE:
1/2 Shoe size larger than true foot size for comfortable feel; With auxiliary cutting lines, can be freely trimmed according to the size required. Even if it is not worn for a long time, it is recommended that you place the shoe shield inside the shoe as a support protection.
Features:
Against shoe creases:

say goodbye to the toe crease, this shoes shields not only makes your sneakers look shiny and bright, but also restores old sneakers.
Breathable design:

27 venting holes designed to keep the shoes dry and breathable, avoiding being sultry and humid。
Quality: PE and TPR material to ensure a strong hardness, which makes the shoe shield low-temperature-resistant, resilient and washable
Smart design: no need to worry that they will move while you are walking; The design makes sure it can firmly stay stuck to the top of shoe。
Application:

sports shoes, casual shoes, leather shoes, wrinkles shoe, etc.
Specifications: