🔥🔥🔥Note:
Shipping may be delayed due to spikes in orders and COVID-19. We recommend that you place your orders before Dec 15, 2022 to have the best chance of them arriving on time. Otherwise we can't insure packages will be delivered before Christmas.
🎄 MAKE YOUR YARD A WINTER WONDERLAND
🎄 Best Christmas gift for lovers, family, and friends.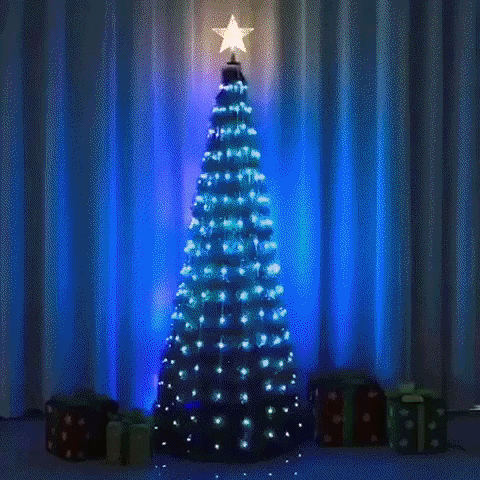 No matter how difficult life is, when Christmas comes, everything will move in a better direction!
The Smart Lights To Make Your Christmas Unforgettable.✨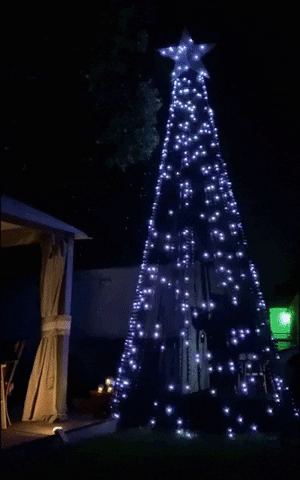 Features
🎄DOZENS OF Lighting EFFECTS LIGHT: Create custom color-changing light displays with these app-controlled LED lights with more than dozens of colors – ideal decorative indoor and outdoor light accessories for Christmas decorations and parties.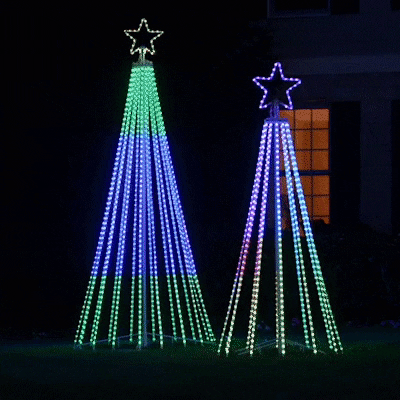 🎄APP CONTROLLED: Use the LED LAMP App for iOS and Android to map the light strings, and create custom lighting displays. The multicolored smart lights instantly connect to Bluetooth or WiFi networks.
🎄SMART LIGHTS WITH MUSIC SYNC: LED light strings are IOT ready! Sync your light decorations with your smart home for easy use; app-controlled lights are compatible with Amazon Alexa and Google Assistant. With the music sensor, you can sync Christmas lights with your favorite tunes.
🎄FAST AND EASY SETUP: The brand new Generation II controller is more powerful than ever. Connect instantly via Bluetooth and pair smart lights to it. The step-by-step guide helps you set-up and configure it with ease!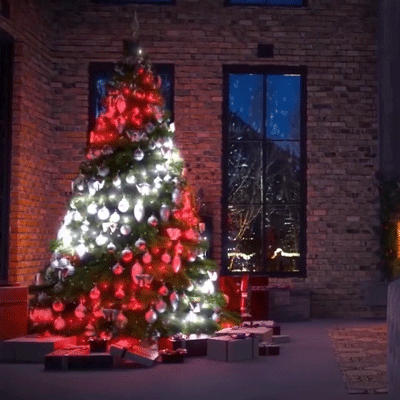 It is the evolution of the classic Christmas lights and a true innovation in how you light up your tree. It features a smart design that gives you the ability to personalize your lighting effects for an even greater experience. Designed for intuitive use, just connect over Wi-Fi and you will be playing with your lights in a matter of seconds.
You either select pre-made light designs and animations from the app or even program your own design to match your favorite sports teams' colors, and unique animation, and more.
Customize The Most Amazing Light Effects Ever!✨
All lights can be remotely controlled by the application available.
The setup is really easy and takes just a moment thanks to the Bluetooth pairing.
The lights can be set up with your local home/office Wi-Fi so that you don't need to establish a connection every time you use.
The lights have IP44 protection which makes them perfect for both indoor and Outdoor use.
🧡

Low Voltage & Safe to Touch
The bright LED star string light is made with a high-quality wire, is safe, is below the safe voltage for the human body, and saves energy. The bulb does not heat up and allows you to touch it at any time.
Specification:
- Color: Colorful
- Power Source: Plug Charge
- Dia of Bulbs: 1 cm
- Charging Time: 1 hour
- Working Time: Steady on Mode: 8-12 hours; Flashing Modes: 10-14 hours.
- Switch: ON/OFF & MODE
Included Animations:
Carousel Animations
Gradient Shift
Speed and Intensity
Colour Change
Patter Switch
Rotate
And More!