Magic Cleaning Cloth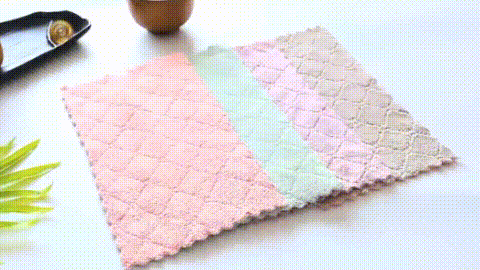 Struggling with your normal cleaning cloth? Is it too thin or too coarse and abrasive?
Well, struggle no more with the Magic Cleaning Cloth!

Upgrade your cleaning experience with this amazing cleaning buddy!
Characteristics:
Made of Soft Yet Durable Microfiber Material that effectively cuts through dirt and lifts oil and moisture the surface!
It's Positively Charged Fibers attracting dirt better! Making it clean 10X better than your regular cloth!
It is Non-abrasive and safe to use for all kinds of surfaces! From tile to wood to glass!
Super Absorbent! Doesn't leave a drop of water when cleaning up!
Easily to clean! Just rinse with regular water and your good to clean again!
Reusable more than 100000 times! Say goodbye to those expensive paper towels! Save hundreds!
specifications:
Material:

Absorbent Polynylon Microfiber

Size: 27 * 16cm
Weight: 20g
Package Inclusion: Magic Cleaning Cloth