Our exclusive designer styles, cute hem and many cute color options
Our Bamboo material will last you years with proper care. Feel comfortable all the day!
Short-sleeved round-neck top with pattern swing and handkerchief hem.
A must-have for this summer! The wisest choice to buy.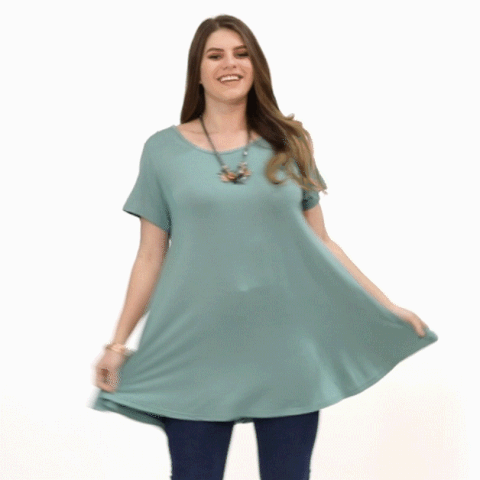 Wear leggings and a denim jacket for an ultra-chic look. Dress up with black relaxation. During the cool season, wear it as a layered top. Use it as a beach cover, pajama top or maternity wear, suitable for use before, during and after pregnancy.
Scoop Neck
A nice scoop neckline adds proper femininity to this short-sleeved top.
Handkerchief Hem
Swing Hem makes this summer t-shirt lovely.

Soft Fabric
Relaxed with this asymmetric top in your daily life.
Specifications: