Horrorify Your Ride for Halloween 😱
With these wiper tags Everybody on the streets is laughing at least once a day!
Turn your car into the Haunted Mobile and drive with monsters through your hometown. Thrilling the driver behind you with the most terrifying 3D Anmiated Halloween Tags!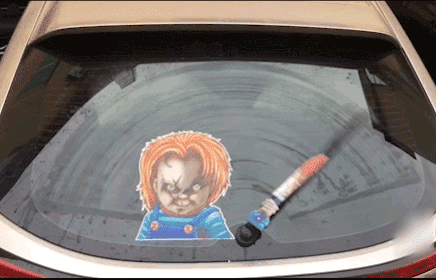 You might think that your
rear wiper blade
has a sole
purpose of clearing your rear window
when it's raining. But it actually can be used to
portray messages
, and
hilarious imagery
using these amazing waving wiper blade attachments.
Just stick them
onto your wiper blade
, turn on your rear wiper, and it'll look as though various things are
waving to the car behind you
.
Including the best tags for halloween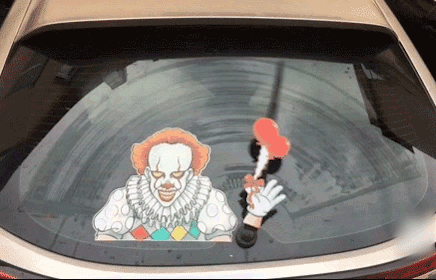 WE HAVE JUST LIMITED STOCK! MANY TAGS ARE ALREADY SOLD OUT. Hurry UP!
How To Install?
Simple installation:
Clean

and

dry rear window

and

wiper thoroughly
Attach waving paw to wiper according to the instructions on packaging. You will be able to adjust slightly left or right as necessary.
Follow up by using a credit card or something thin and flexible to

push out any wrinkles or bubbles.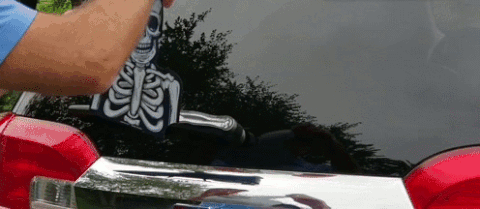 *If your wiper is mounted on top, your character will be upside down, which is actually still really cool Wipers mounted below the window may not create the same desired effect. Please check with your local and state laws regarding window decals and exterior accessories prior to ordering.
NOT AVAILABLE IN STORES


** LIMITED QUANTITIES LEFT **
GET YOURS BY CLICKING THE ADD TO CART BUTTON