✅No need to add water, you can drill to the bottom in one click.
✅Universal various materials, efficient drilling.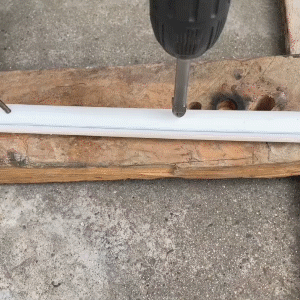 ​​The universal drill head is a highly efficient drilling tool.
Versatile and widely used for drilling holes to many different types of materials.
Sharp, strong, and reduces breakout.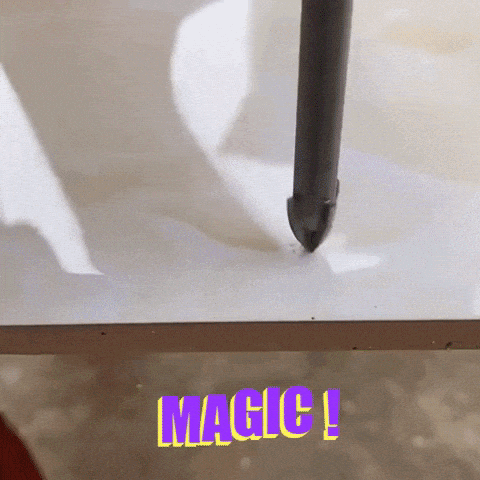 FEATURES
HIGH-QUALITY MATERIALS
It is made of high quality YG6X alloy as raw material. The process of oxynitriding of the cutter head strengthen the drill hardness.
SURFACE ELECTROPHORETIC PAINT PROCESS
Full-grinding and anti-rust treatment, clean and sharp without burrs .The drill bit is more wear-resistant and more durable .Fully automated polishing: Polished CNC is fully automated, each one is unified.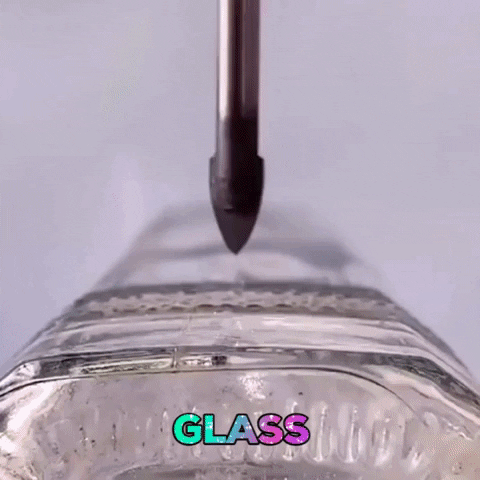 UNIQUE CROSS ANGLE DESIGN
Small incision resistance,feature drilling stably, fast speed, not breaking the border. Opening neat, smooth, no broken edges, no tremor phenomenon, chip easily.
WIDE USAGE
Professional glass and tile drill bits provide smooth and accurate drilling in ceramic tiles, marble, thin iron plate, mirrors and glass. Remember to add Water or coolant when drilling.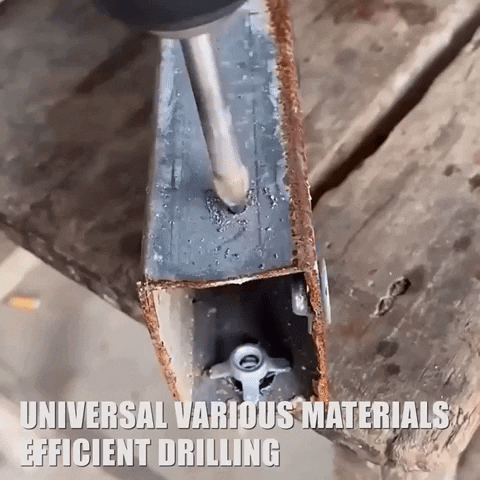 SPECIFICATIONS
PACKAGE INCLUDED
1 set of Efficient Universal Drilling Tools (5 PCS)