Upgraded Mini 3 in 1 Vacuum Cleaner
Don't miss our promotion - Up to 59% discount
UPGRADED MINI 3 IN 1 VACUUM CLEANER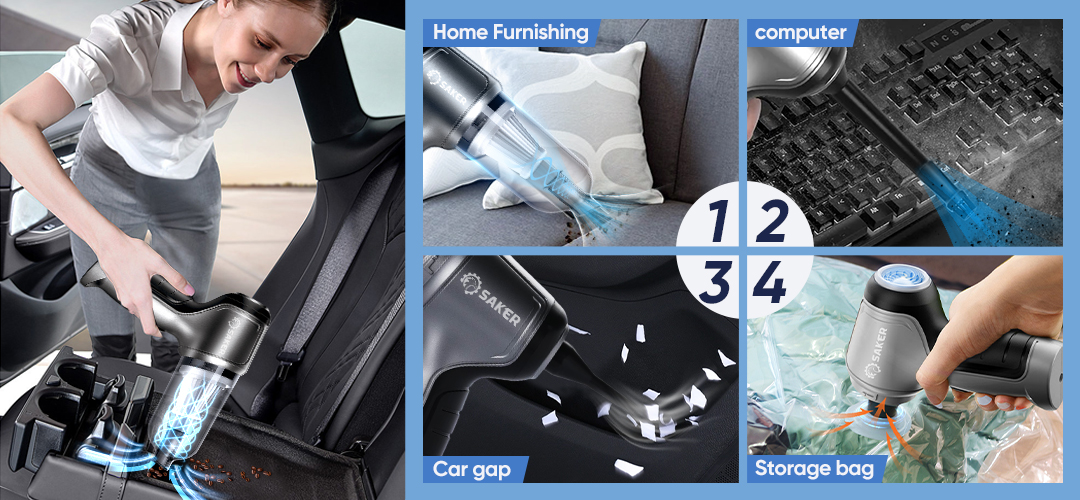 Brushless Motor

It use advanced brushless motors, which are more durable than traditional brushed motors and will not overheat during use. It will give you a better experience when using it.

Longer Service Life

They are equipped with 2 filters: a steel filter and a normal filter. Due to the upgraded high-precision material, our steel filter cartridge will be more durable, and you only need to simply clean it after use, and it can be used continuously without the need to replace the new filter cartridge.

Handheld Cordless Design

They are designed to be handheld and wireless, which makes them easy and fast to use. The small size of the design is also easy to carry, even a car drawer can fully accommodate it. We also come with a storage bag, so you do not have to worry about storage at all.

High Suction

It has a powerful 12,000 PA suction power, which can simply and easily suck away dirt and dust, and so on. At the same time in the blowing strength should not be underestimated, can be easily swimming ring become full up.

Low Noise

This car vacuum cordless rechargeable can achieve the fastest and deepest cleaning, easily remove cat litter, pet hair, dust, debris etc. It utilizes a super-strong motor with powerful suction. And noise lower than 75db. It is very helpful to do daily cleaning.
UPGRADED MINI 3 IN 1 VACUUM CLEANER
Small vacuum cordless rechargeable, lightweight and portable, without the trouble of clumsy and tangled wires, which can help you easily clean all places. The portable vacuum has a premium HEPA filter, good air permeability, washable and reusable. You can easily remove the HEPA filter and clean it.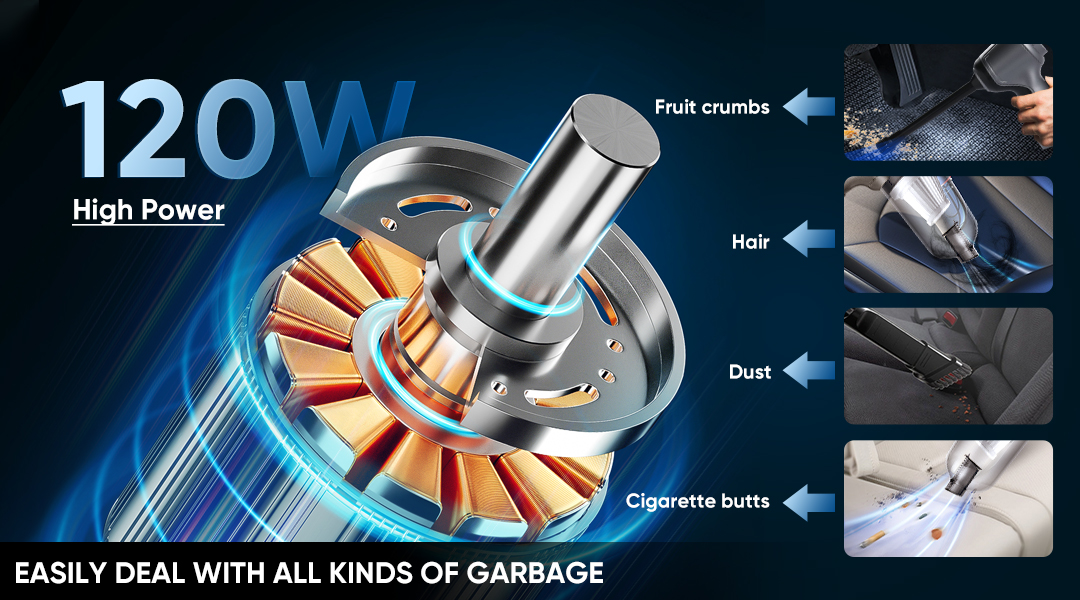 KEEP SPOTLESS

Our Wireless Smart Vacuum Cleaner is the perfect tool for cleaning your car & home on the go! Removing dirt and dust becomes super easy and fast!

ALL-AROUND CLEANING

This vacuum cleaner for car is equipped with 4 different attachments to better meet your cleaning needs, which provides deep cleaning for Compressing Vacuum Sealer Bags/Inflate The Swim Rings/Blower and Duster 4 in 1.

QUICK CHARGE

This mini vacuum cleaner adopted high capacity battery, and fully charge battery with 3-4 hours can continuous use more than 20-30 minutes.

SMALL & PORTABLE

Weighing just 0.98lbs, this cordless vacuum cleaner for car is small and compact enough to move it around you wish. It is also very cool and stylish. This is good for quick pickups and light duty cleaning, since it is small and lightweight makes it easy to grab and clean as you go without the heavy lifting of a regular vacuum.

HIGH QUALITY HEPA FILTERS

3-in-1 vacuum cleaner adopts brushless motor, which can run smoothly, prolong machine life and give you better using experience. Steel HEPA (can be used for 1-2 years), paper HEPA(can be used for 3-6 months) In addition, our vacuum cleaner is equipped with two HEPA filter elements, one of which is a fine steel filter element. The material is of high quality, not easy to damage, and can be used repeatedly.
WHY CHOOSE US?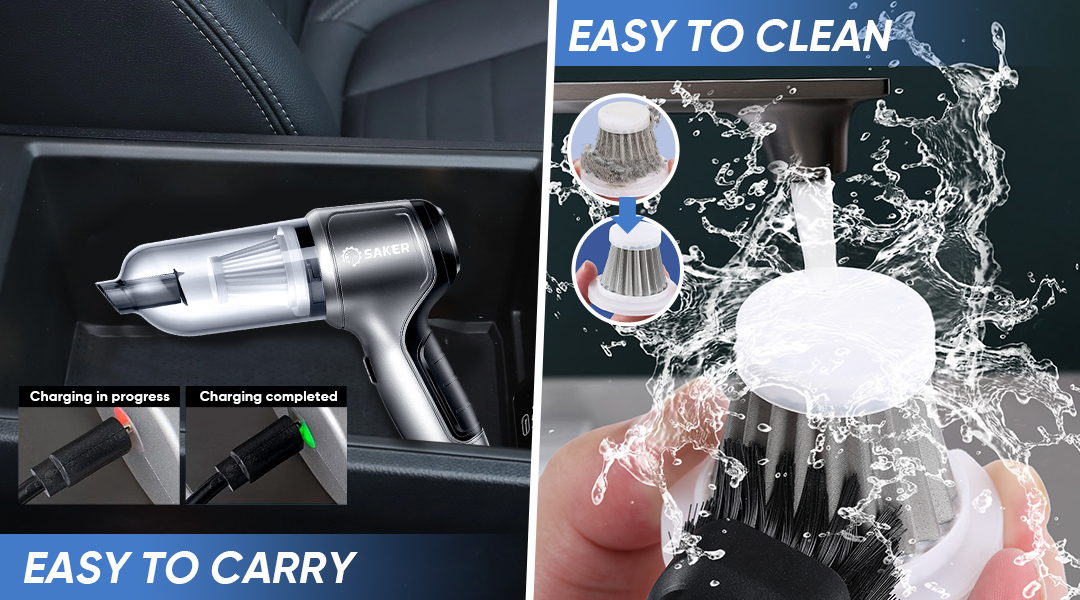 BUY MORE, SAVE MORE!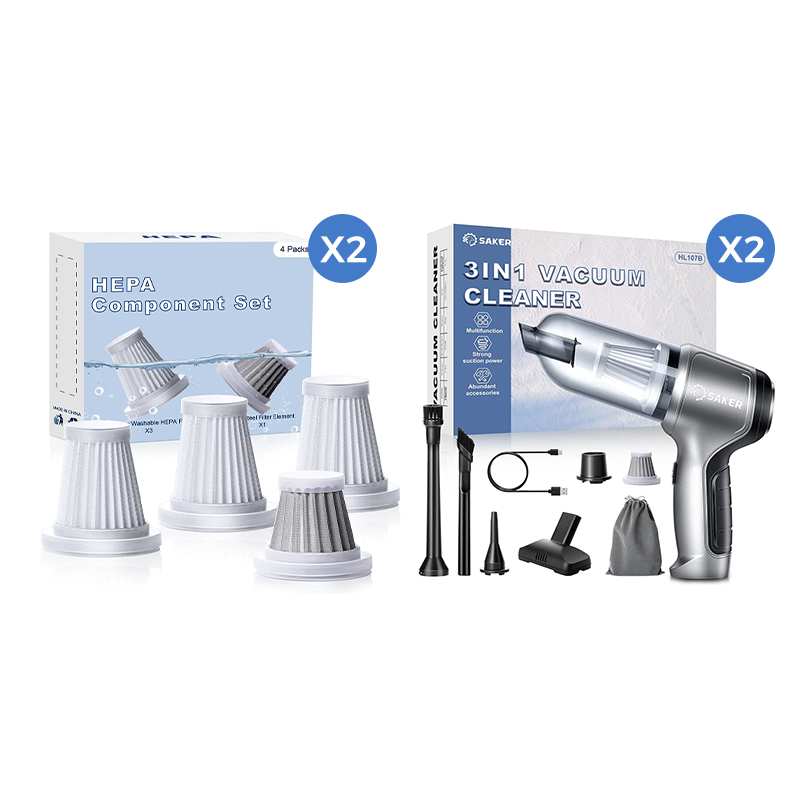 Silver ( UPGRAGE SET )*2+HEPA-Filter(4pcs)*2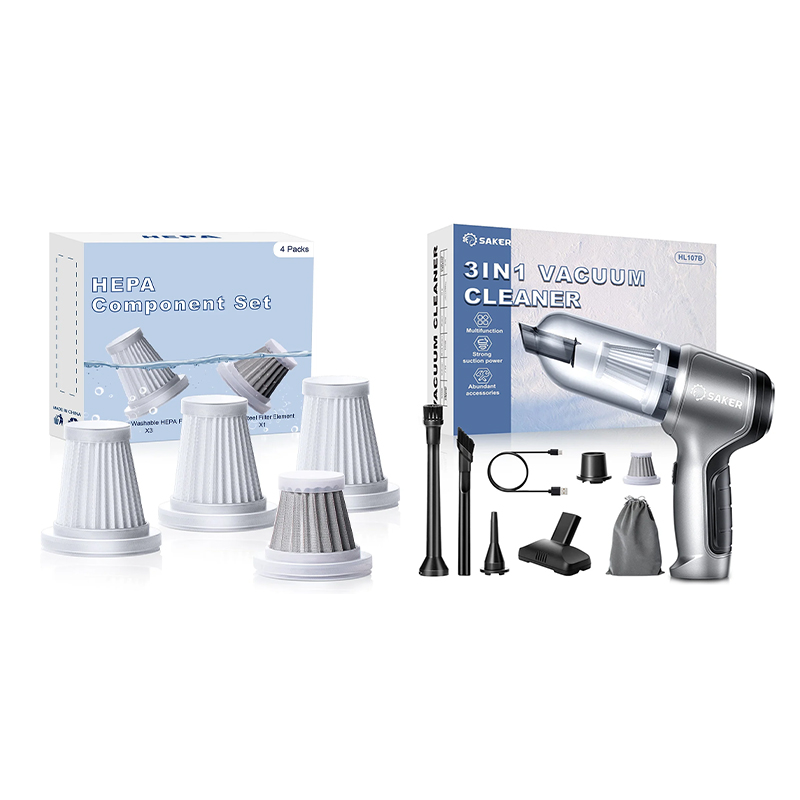 Silver ( UPGRAGE SET )*1+HEPA-Filter(4pcs)*1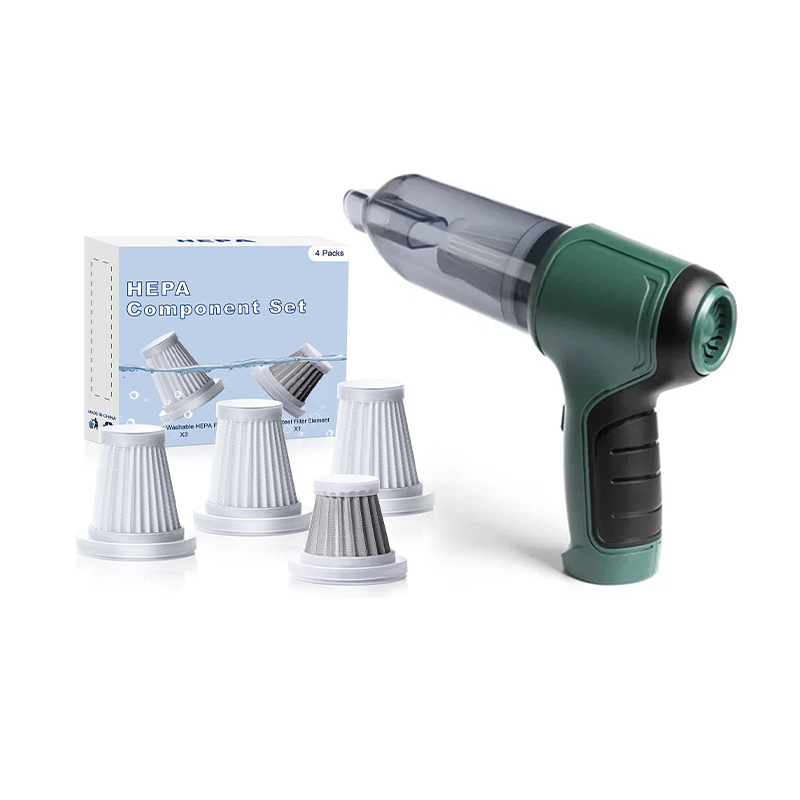 Green ( STANDARD SET )*1+HEPA-Filter(4pcs)*1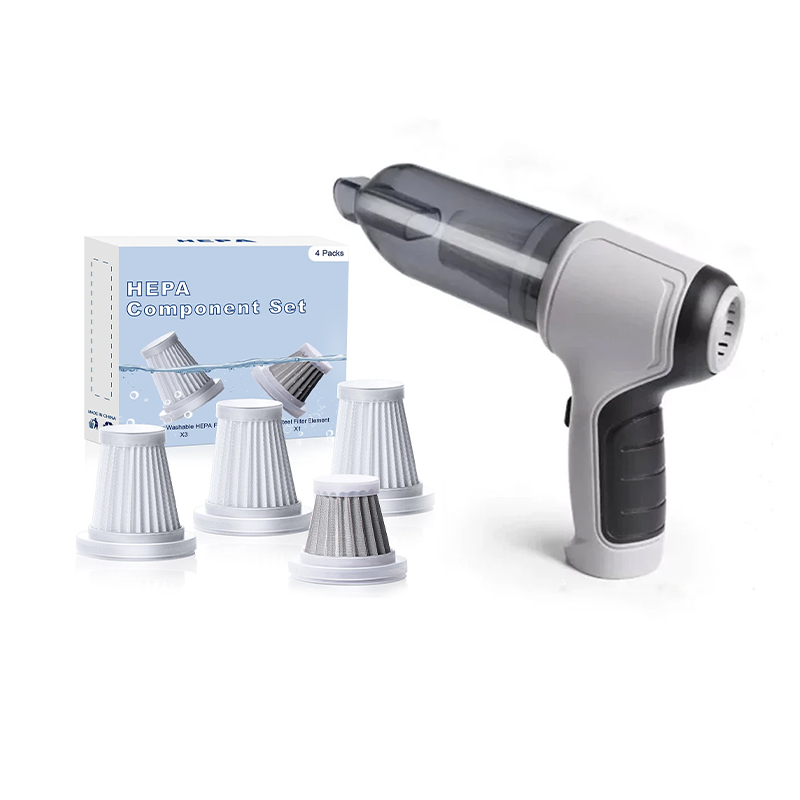 Grey( STANDARD SET )*1+HEPA-Filter(4pcs)*1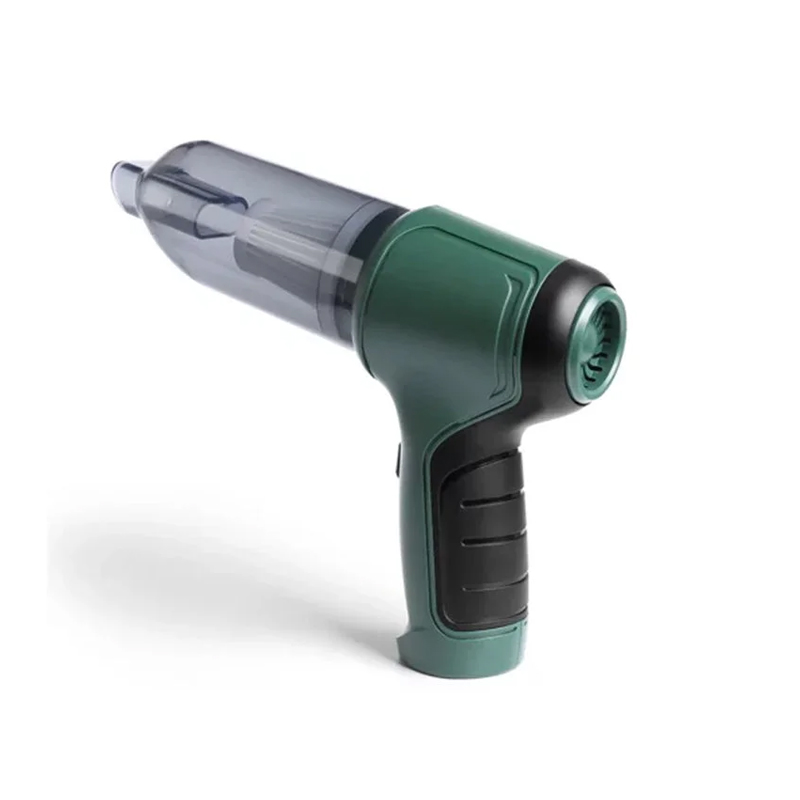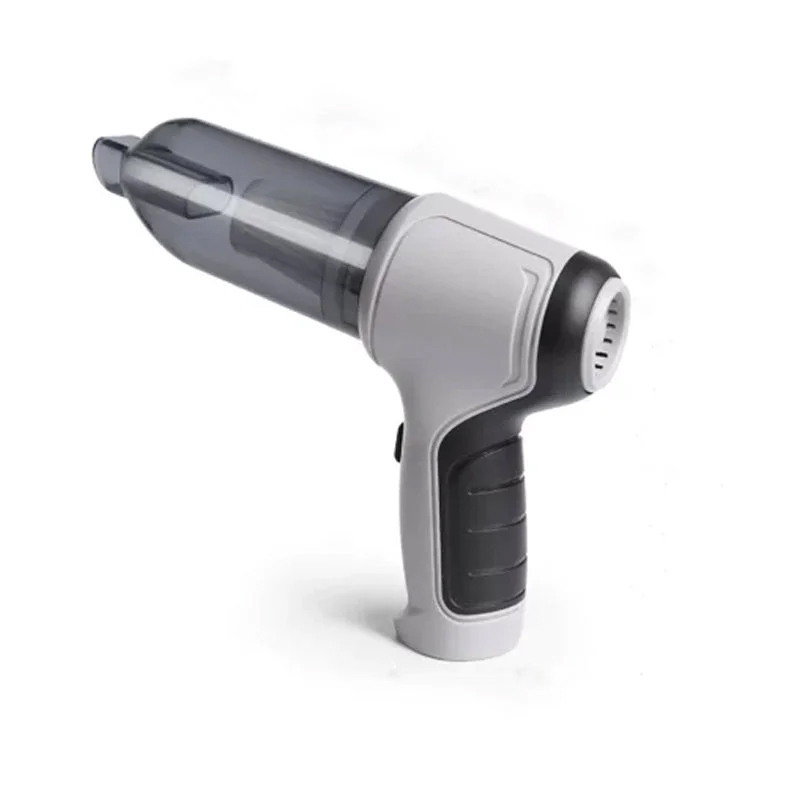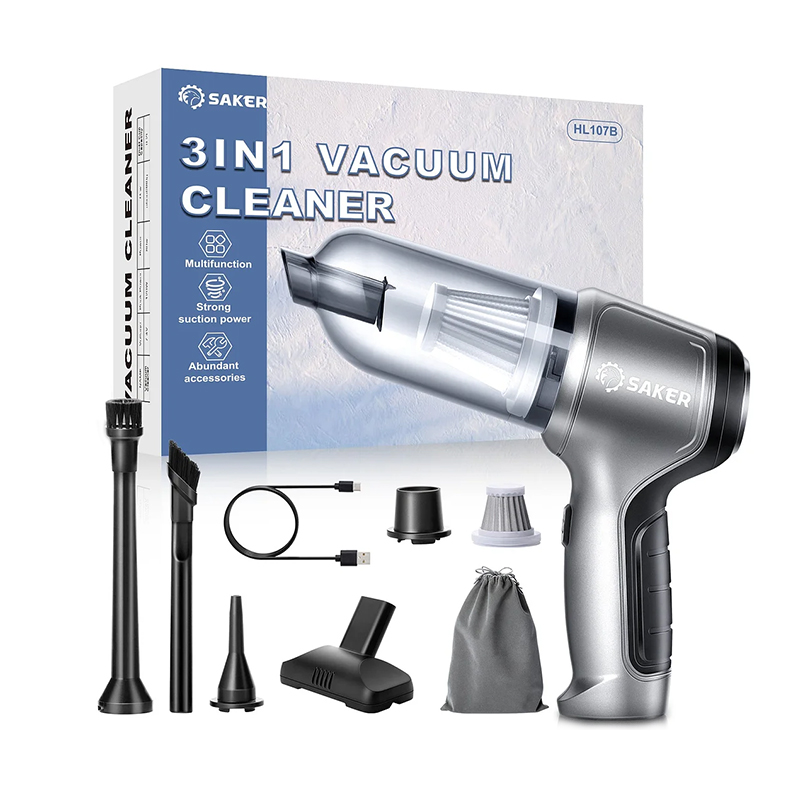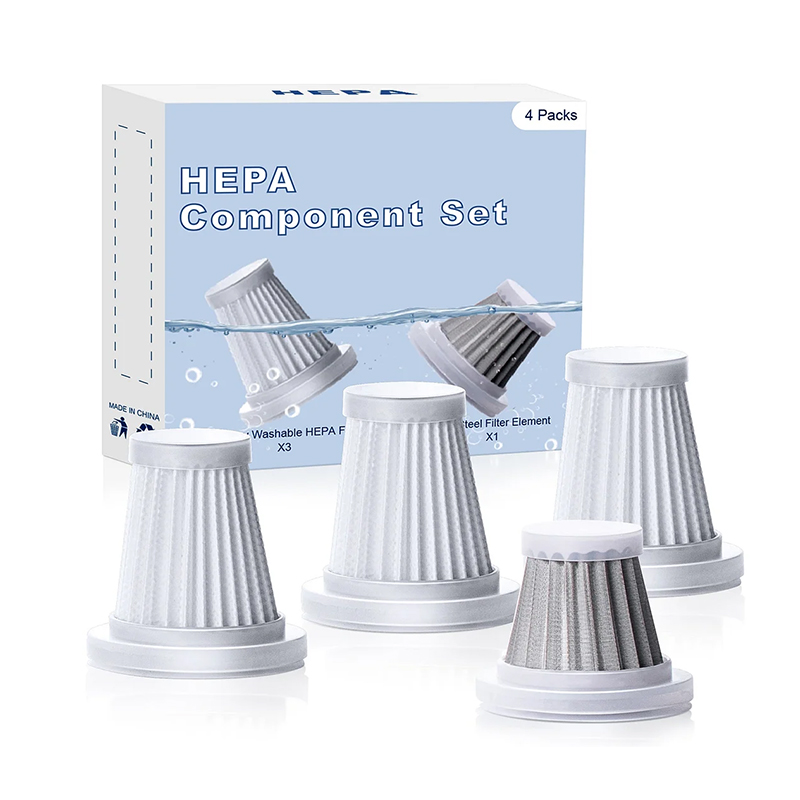 What our Customers are Saying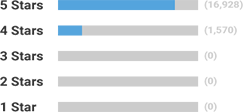 98%
of customers said they would buy again & recommend Saker to others.

Light weight, easy to carry around and handy for kids to use to keep their area clean. I love using this in the car. Easy to store in the car. My son loves using it and loves cleaning with it.
Tommy J. Home Improvement Enthusiast from Portland, Maine

Especially, it is reliable who has a car. It helps you to remove dusts on the car dash board and in the tiny holes. You can reach underneath the seats and suck the dirt and dusts. And you can charge it in the car via usb charging cable which comes in the package.
Carl F. Home Improvement Enthusiast from Portland, Maine

This is a perfect size to keep in your car. We also have a car with USB ports so charging (when required) is super convenient too. It's not the most powerful vacuum but I didn't expect it to be with how small it is, but it works great for a family car that accumulates lots of crumbs from little kids. So far we are very happy with this.
Jonny M. Construction Foreman from Sequim, WA